This guide will teach you how to play Sega Genesis games (like Sonic the Hedgehog, Golden Axe, Streets of Rage, and more) on your NES Classic Mini. We will first install a Sega Genesis emulator to the console and then import the ROMs. Let's get started! This tutorial will also allow you to play Sega Game Gear, Mega Drive, CD, and Master System games on your console.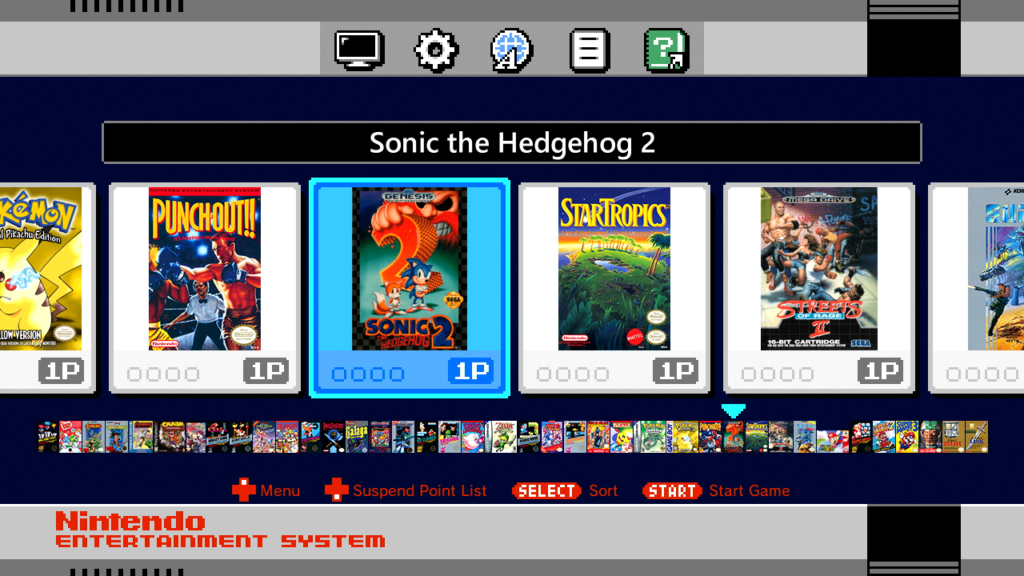 Before we get started:
You will need a computer running Windows to complete this tutorial. This guide uses the latest version of hakchi2 CE which we highly recommend.
Add and Play Sega Genesis Games on NES Classic Mini
If you have already installed hakchi2 CE to your console then: run hakchi2 CE, connect your device to your computer, and turn it on. Wait until the status shows Online then skip to step #6. Otherwise, please start from step #1.

1. Download hakchi2 CE (click on hakchi2-ce-#.#.#-release.zip) and extract it to your computer.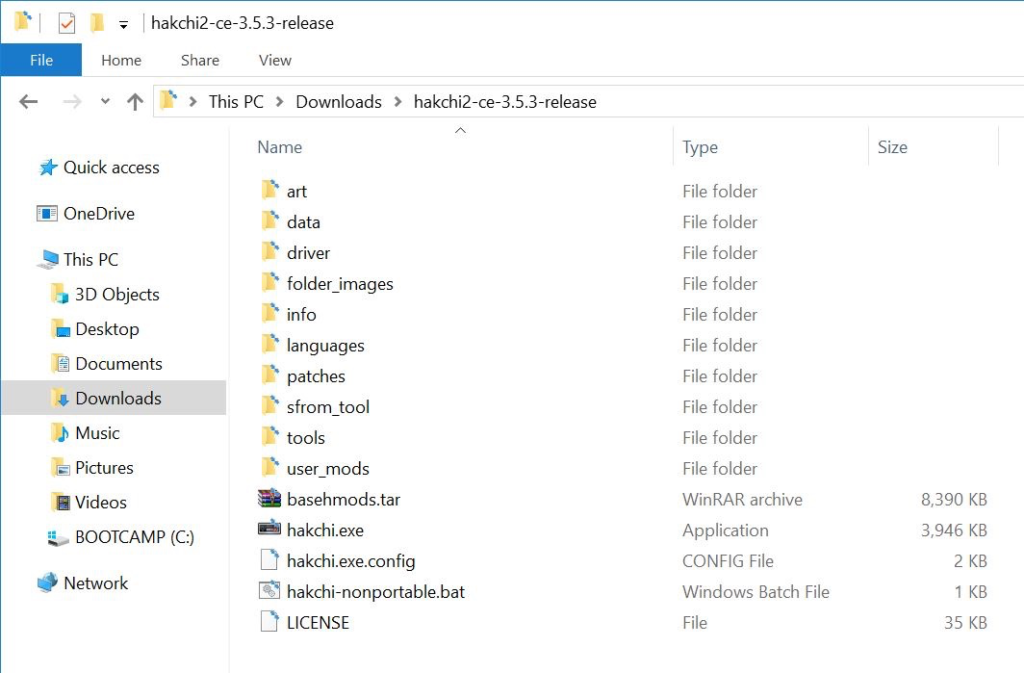 2. Open hakchi.exe.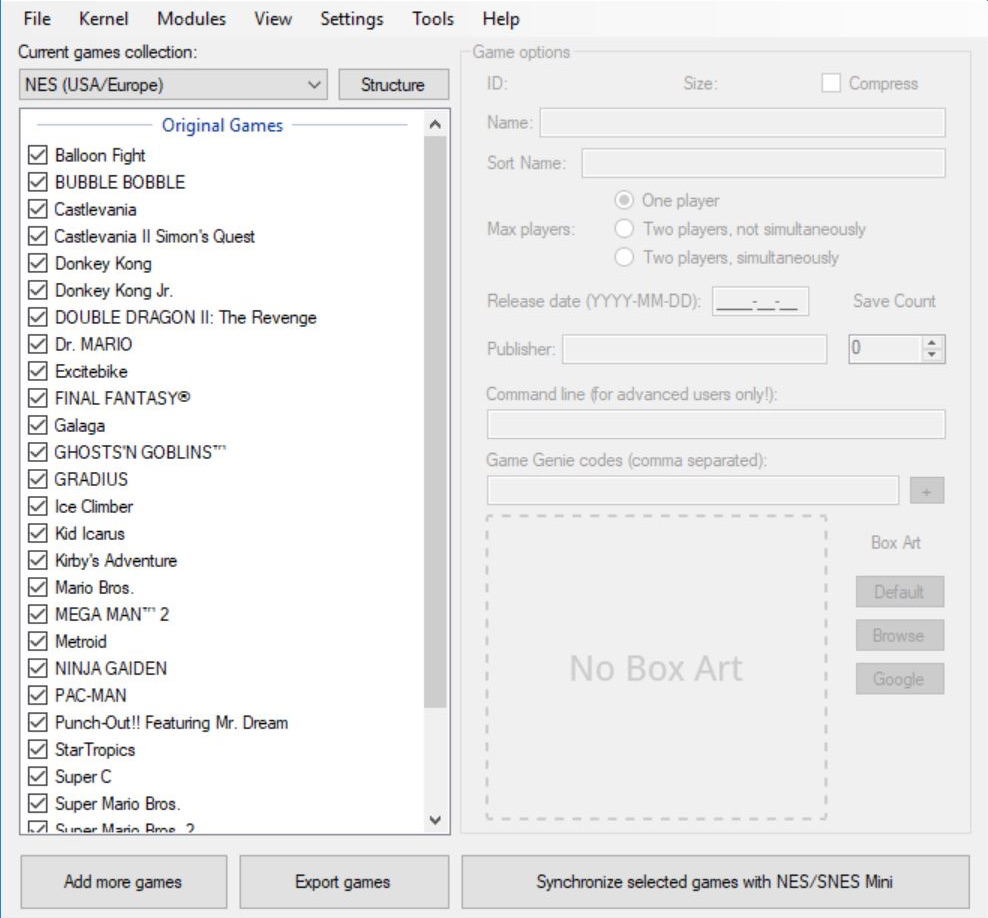 3. Go to Kernel > Install / Repair.

4. Hit Yes to flash custom kernel.

5. Connect your NES Mini to your computer with the included micro-USB cable and if prompted, make sure you install the drivers – you will only need to install the drivers your first time. Now follow the instructions on the screen: hold the Reset button, turn on the Power switch, and then after a few seconds release the Reset button.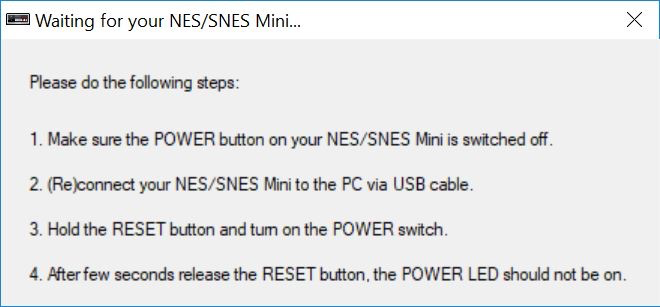 6. After the flashing is complete, go to Modules > KMFD's Mod Hub.

7. Go to the KMFD RetroArch tab, select the latest RetroArch, and press Download and Install Module.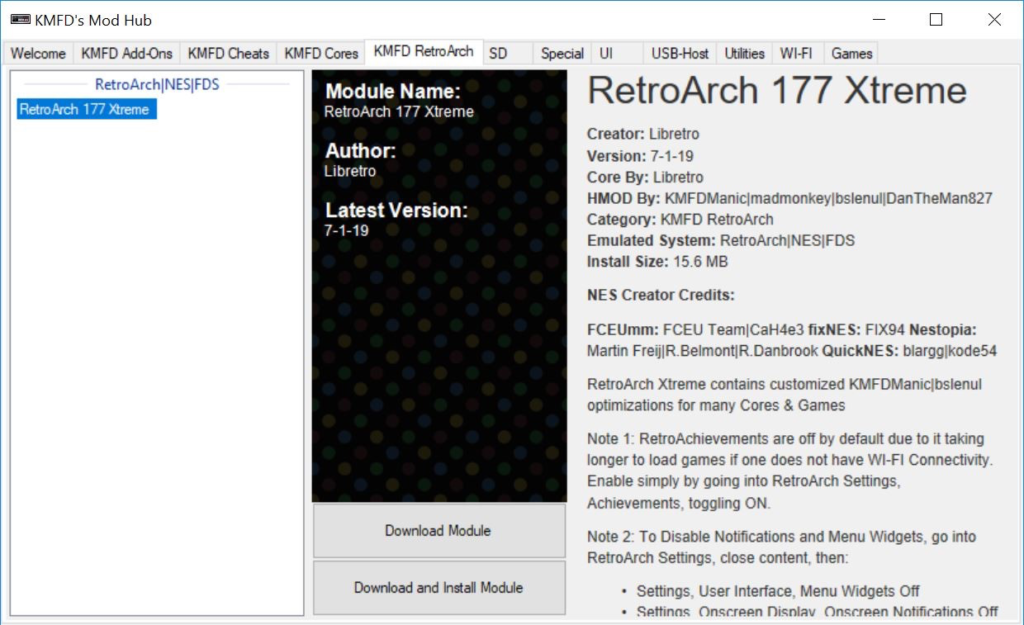 8. Go to the KMFD Cores tab, select Genesis Plus GX under the Sega Genesis section, and press Download and Install Module.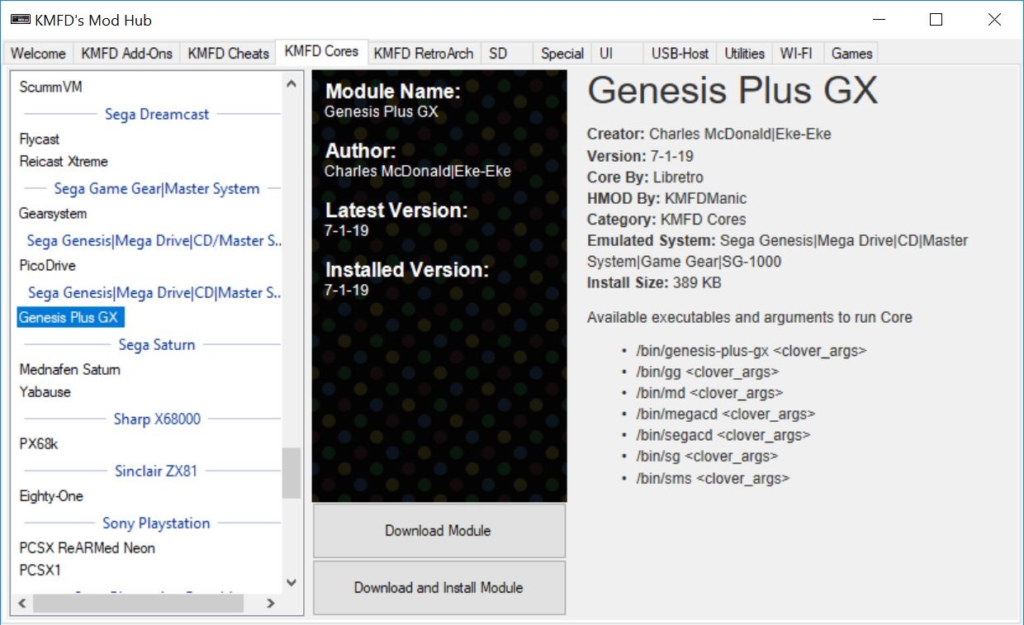 9. Exit the Mod Hub and press Add more games. Now add your ROMs (you can add multiple files at a time and you do not need to extract the ROMs if they are in a zip file).
10. (Optional) Select a game and you can edit the information including the game name, box art, and more on the right side under Game options. You can also right-click the game and hit Download box art for selected games to automatically download the box art.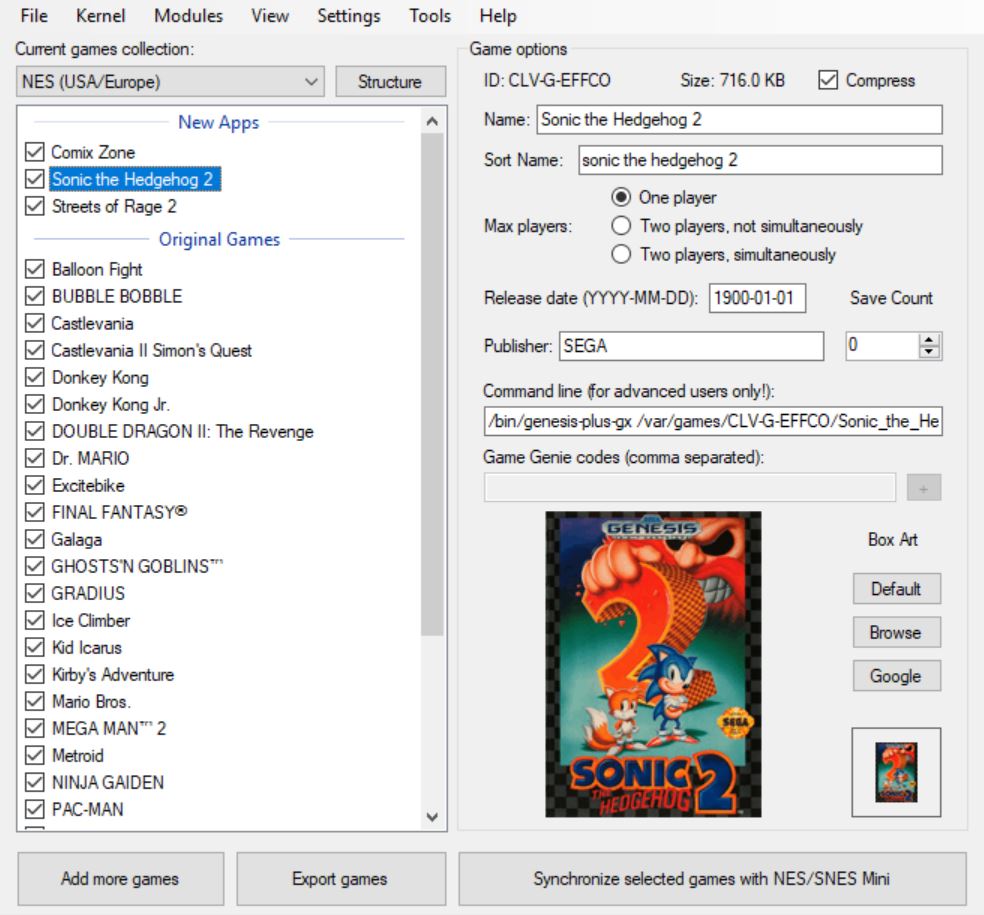 11. Press Synchronize selected games with NES/SNES Mini.

The remaining storage on the console is displayed on the bottom status bar. If you are running out of memory, we recommend the USB-host tutorial which will allow you to run games off an external USB flash drive.

After the process is complete, you can turn off the console and disconnect it from your computer. The added games will be displayed on the main screen along with all your other titles.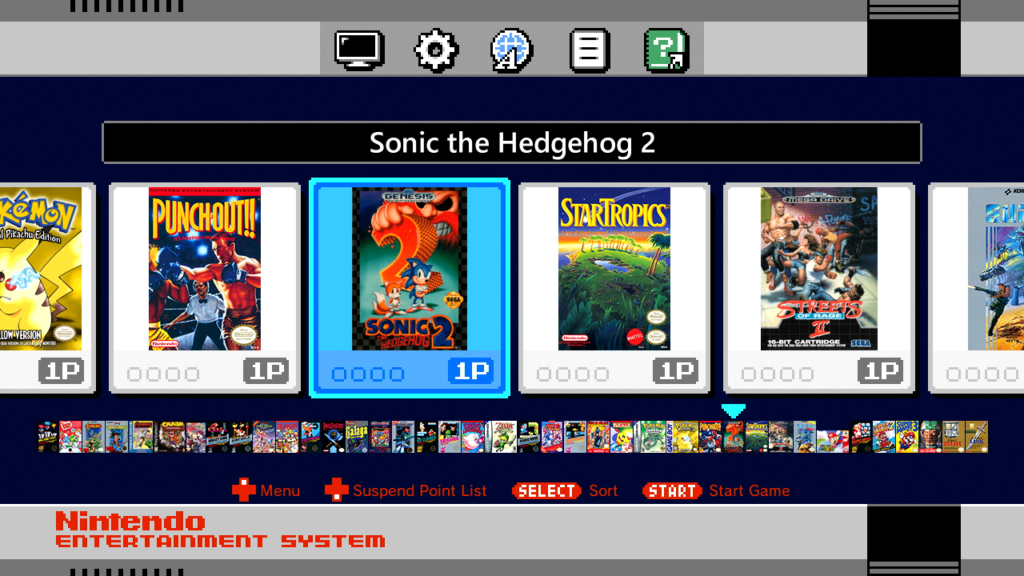 ---
How-to Map Controller
Since the NES Classic Mini controller does not have as many buttons as the Sega Genesis controller, you may need to map the buttons on NES controller or you buy a different controller. We recommend the 8Bitdo Sn30 controller and receiver.
1. After you launch the game, press Start & Select to open up the RetroArch menu.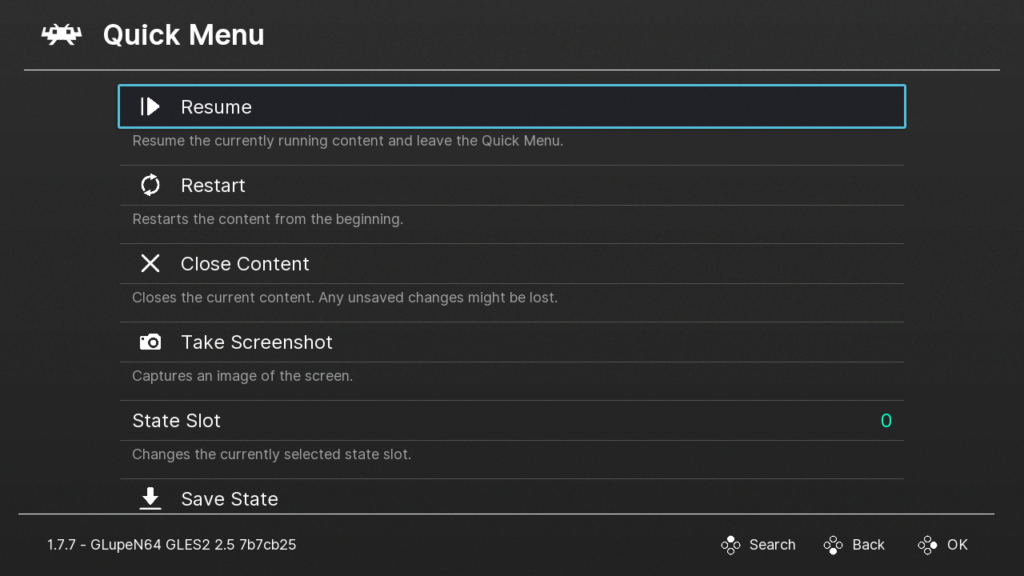 2. Go to Options and go down to Controls.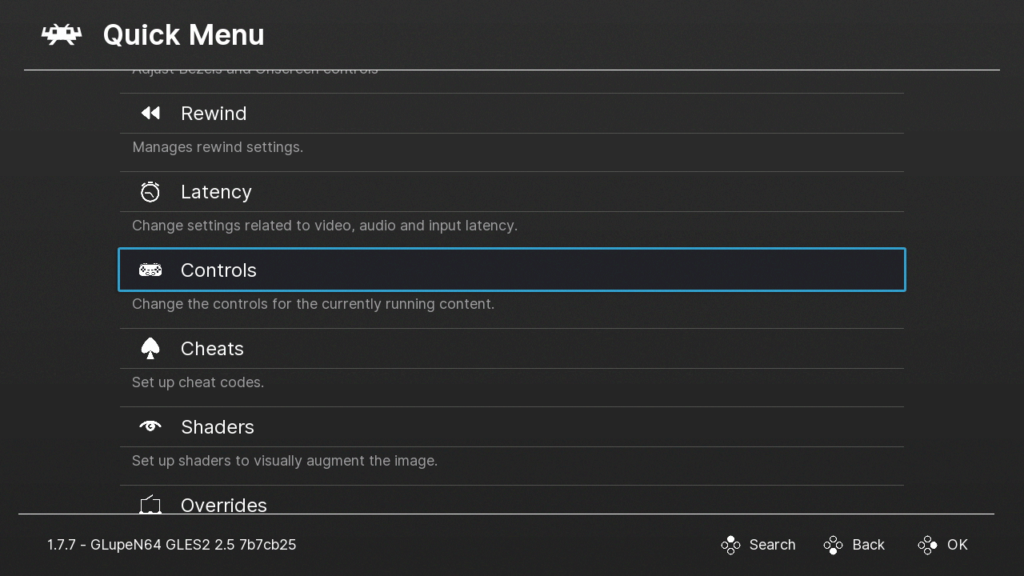 On this page you will be able to configure your controller.
---
Adding More Sega Genesis Games in the Future
It's even easier to add more games in the future.
1. Run hakchi.exe.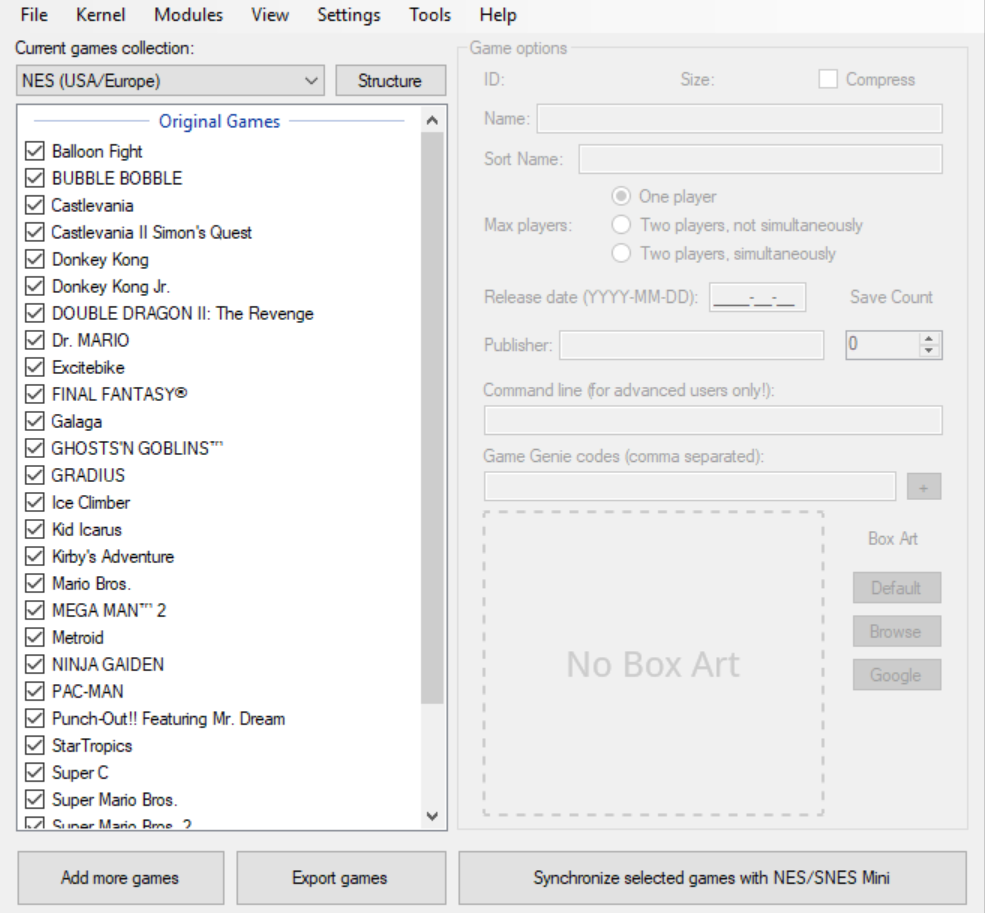 2. Hit Add more games and add your ROMs.
3. Hit Synchronize selected games with NES/SNES Mini.

4. When prompted, connect your NES Classic Mini and turn it on.

That's it.
---
If you have any problems or questions, please leave us a comment below.