Follow our tutorial to learn how to add more games to your NES Classic Mini. The console comes stock with 30 classic Nintendo games, but now you can import your own ROMs to your device. The NES Classic Mini has 512MB of storage, of which 200MB is used, leaving you with about 300MB of free storage to add more games. This guide works for both the original NES Classic Mini and the 2018 NES Classic Mini restock.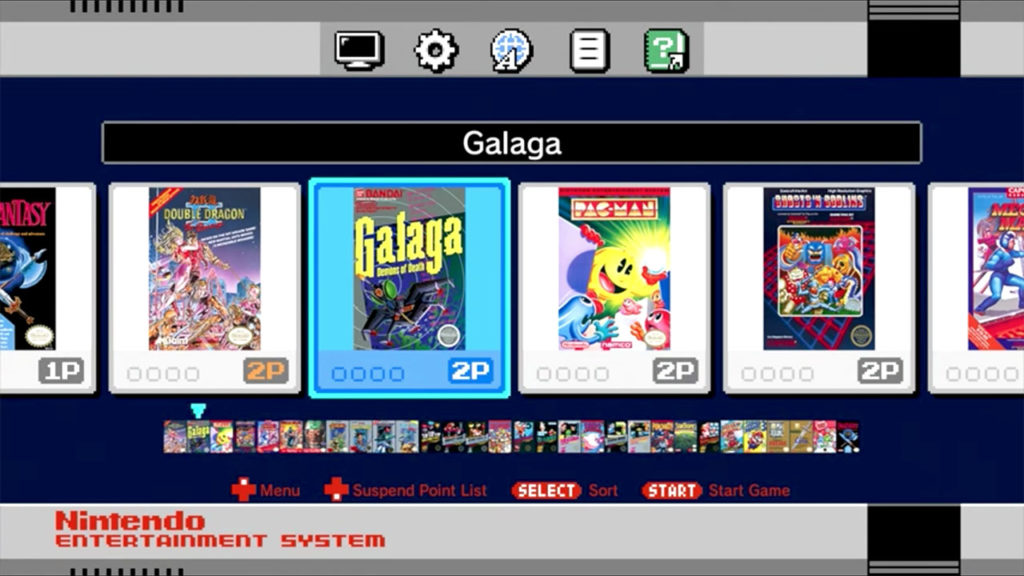 Before we get started:
You will need a computer running Windows to complete this tutorial. This guide uses the latest version of hakchi2 CE which we highly recommend.
Add More Games to the NES Classic Mini
If you have already installed hakchi2 CE to your console then: run hakchi2 CE, connect your device to your computer, and turn it on. Wait until the status shows Online then skip to step #6. Otherwise, please start from step #1.

1. Download hakchi2 CE (click on hakchi2-ce-#.#.#-release.zip) and extract it to your computer.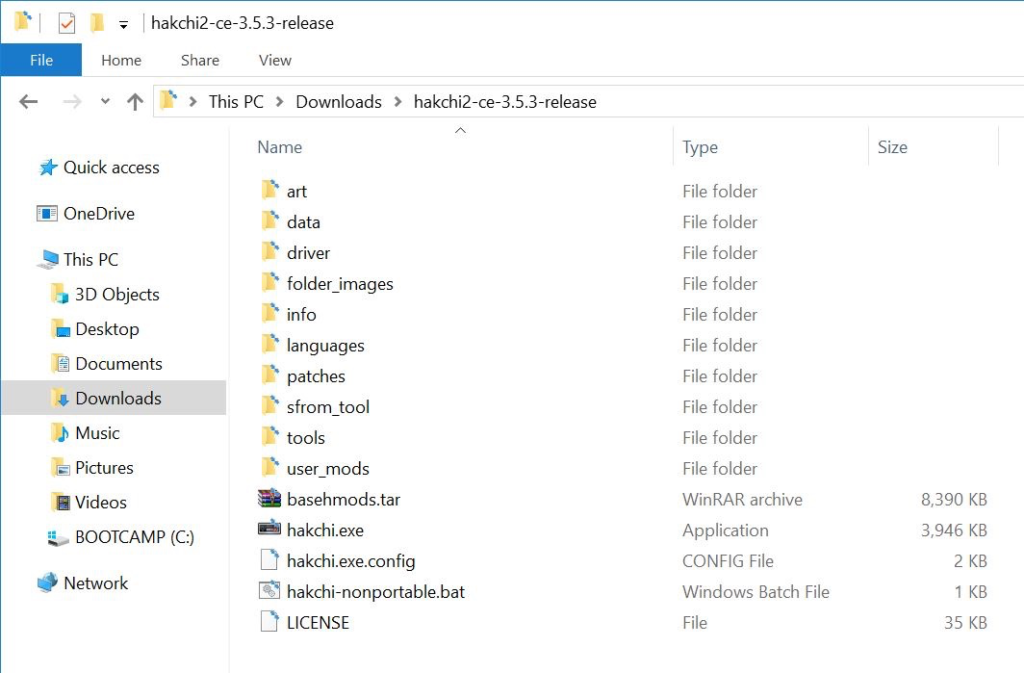 2. Open hakchi.exe.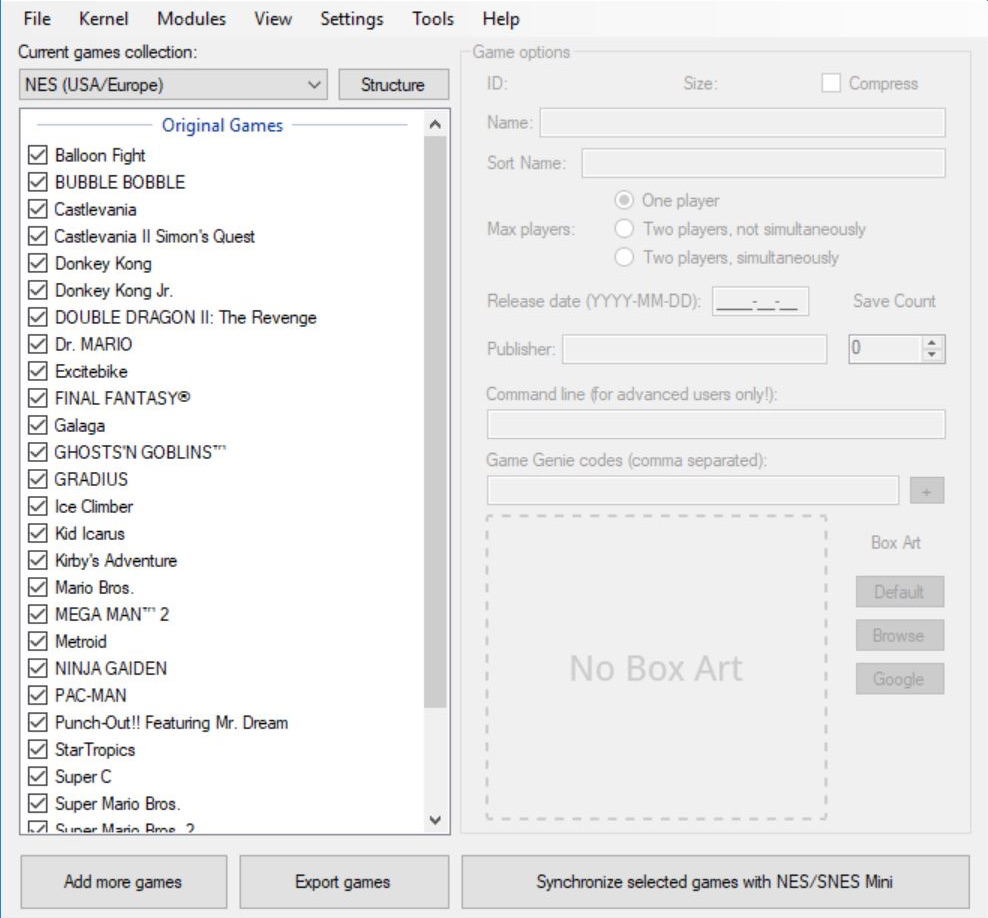 3. Go to Kernel > Install / Repair.

4. Hit Yes to flash custom kernel.

5. Connect your NES Mini to your computer with the included micro-USB cable and if prompted, make sure you install the drivers – you will only need to install the drivers your first time. Now follow the instructions on the screen: hold the Reset button, turn on the Power switch, and then after a few seconds release the Reset button.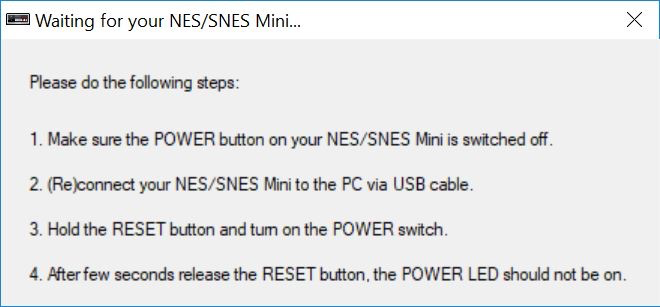 6. Hit Add more games and add your ROMs (you can add multiple files at time).

After adding a ROM, it may show that a patch is available. The program identifies specific games that may require a patch to run. So if you are prompted to, we recommend that you patch the game.
7. (Optional) Select a game and you can edit the information including the game name, box art, and more on the right side under Game options. You can also right-click the game and hit Download box art for selected games to automatically download the box art.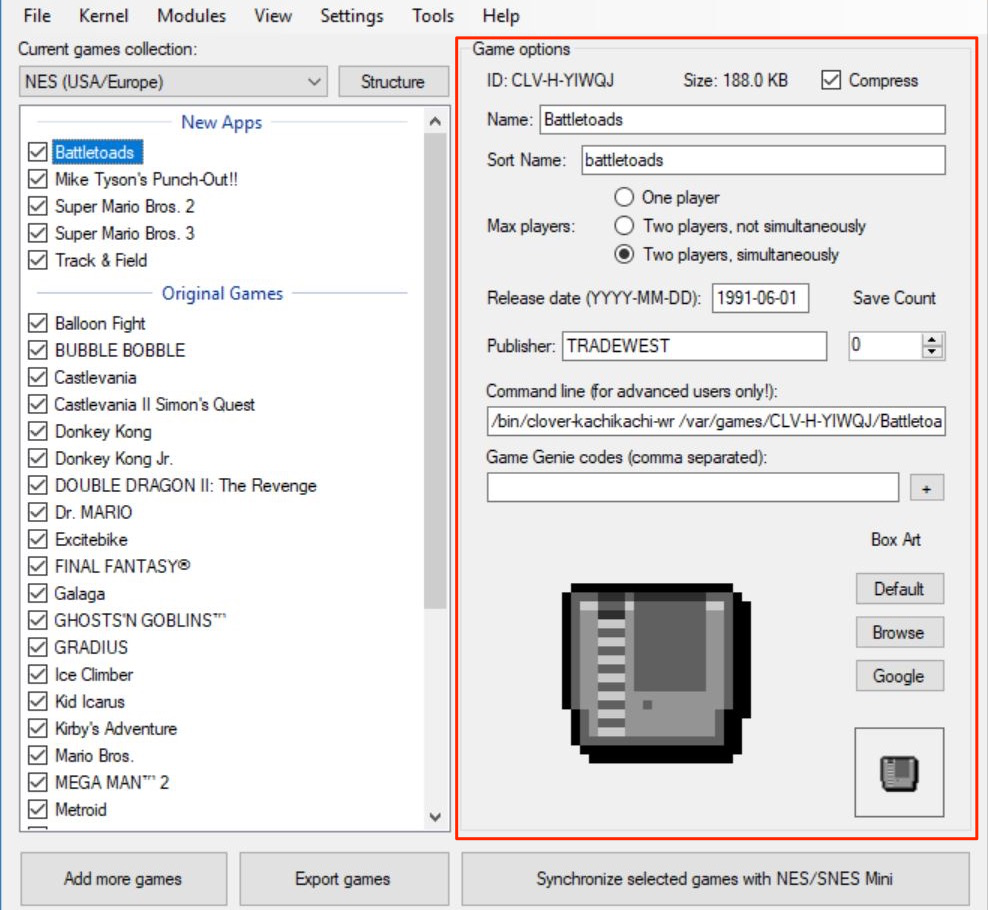 8. Hit Synchronize selected games with NES/SNES Mini.

The remaining storage on the console is displayed on the bottom status bar. If you are running out of memory, we recommend the USB-host tutorial which will allow you to run games off an external USB flash drive.

Once the process is complete, the games will be available on your NES Classic Mini. You can turn off the console and disconnect it from your computer now.

---
Adding More Games in the Future
You do not need to redo all these steps to add more games in the future.
1. Run hakchi.exe.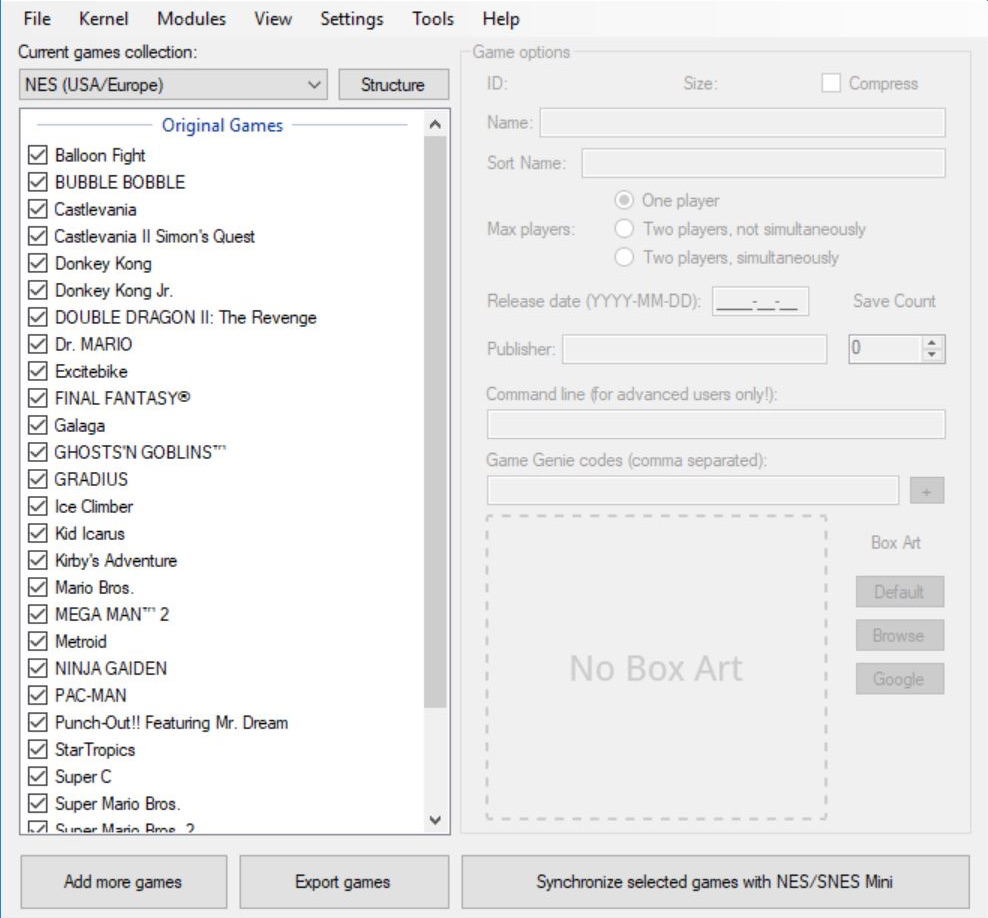 2. Hit Add more games and add your ROMs.

3. Hit Synchronize selected games with NES/SNES Mini.

4. When prompted, connect your NES Classic Mini and turn it on.

It's that easy to add more games after the initial setup!
---
If you have any problems or questions, please leave us a comment below.